Syllabus
Welcome to the Science Seminar syllabus, shared with Methods of Mathematical Physics.  We meet on Fridays at 12:30 – 2:30 in 2207 Lab II.  This syllabus may evolve in response to inspiration and needs of our learning community.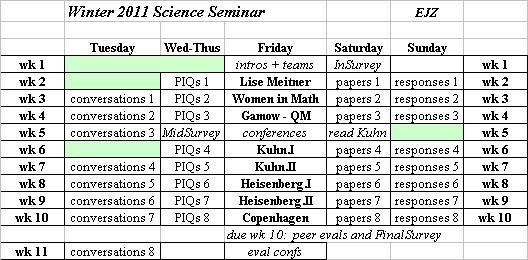 Click the link for our SYLLABUS and ASSIGNMENT descriptions.  Please see Moodle for details, including the dates you choose for your essays and responses.
Fall week 2 special meeting:  Come to the CAL (first floor of Lab II)  this Monday morning 4 Oct. from 10 – noon for a crucial workshop that will lay the foundation of your teamwork and individual assignments for the rest of the quarter.  See you there!