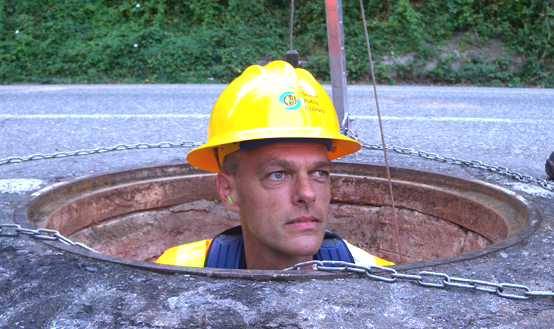 Editor's note: Stokely Towles' is both a librarian at Evergreen and a performance artist.
For more than a decade, solo performer Stokley Towles has been studying us. He examines the mundane aspects of life in Seattle like an anthropologist from another planet–our libraries, our trash system, our police force, the history of a single city block–and delivers his findings in rich, understated monologues full of bizarre, colorful trivia and bittersweet observations about how people navigate the world and each other. His latest study, Stormwater, is about the rivers that run beneath our feet. – Brendan Kiley, The Stranger Weekly
To watch a full performance of Stormwater: Life in the Gutter click here.