Evergreen has a rich history of obtaining outstanding faculty for the MPA program.  Below is a small feature of past faculty and a few of their academic accomplishments.  Read further to get to know your current faculty members!
From the early years with Dan Evans, Russ Lindman and Guy Adams to current faculty, much valued research and published works have emerged from Evergreen faculty and alumni into the Public Administration field.
Camilla Stivers, Evergreen MPA Faculty 1987-1996
Current Board member of ASPA Publications, Public Administration Review Board
 Camilla is the author of numerous peer reviewed articles as well as recognized book titles such as, Gender Images in Public Administration; Democracy, Bureaucracy and the Study of Administration; Bureau Men and Settlement Women; Governance in Dark Times as well as, Government is Us, with co- author and current MPA faculty, Cheryl Simrell King.
 Camilla is recognized as a female pioneer in the field of Public Administration and has been known to make cameo appearances at the college.
Ken Dolbeare, Evergreen MPA Faculty 1981-1997
Currently writing and working alongside his wife in their business.
 Ken authored over 13 books including the popular, American Political Thought, now in its 6th edition, with co-author, Michael S. Cummings.  He recently co- authored, USA 2012: After the Middle Class Revolution, with his wife, Janette Kay Hubbell.
Ken is respected across the region and the nation as an influential political analyst.
Alan Parker, Evergreen MPA faculty 1997-2013
Co-creator of the Tribal Governance concentration
Currently co-chair of the committee on indigenous nation relationships of the National Congress of American Indians, he is coordinating treaty negotiations to establish a United League of Indigenous Nations.
Alan practiced law in Washington, DC.  He directed research on tribal governments for the American Indian Policy Review Commission and was the first Native American to serve as Chief Counsel to the US Senate Committee on Indian Affairs.
During his service in the US Senate he was instrumental in securing passage of the Indian Child Welfare Act, the Indian Religious Freedom Act, the Native American Graves Protection and Repatriation Act, the Tribal Self-governance Act, the American Indian Development Finance Corporation Act and numerous tribal land and water claims settlements. He also served as President of the American Indian National Bank from 1982 through 1987 and later organized the first "Native American think tank", the National Indian Policy Center at George Washington University. On May 21, 2000 Washington State Governor Gary Locke appointed Professor Parker as the first Native American attorney to serve on the Washington State Gambling Commission.
Continuing MPA Faculty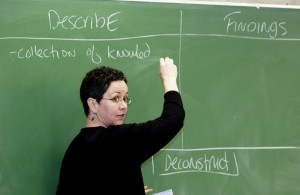 Cheryl Simrell King
Cheryl Simrell King, PhD has been teaching in MPA programs for over 20 years.  She was trained as an experimental psychologist and worked doing regulatory and strategic marketing research before pursuing a full-time academic career. Like most Evergreen MPA faculty, she is a generalist and teaches across the MPA curriculum, with a particular emphasis on research and working with data.  She's done most of her scholarship in the area of citizen engagement in public administration and how we can transform people and practices to improve governance.  This area has led her, of late, to sustainability and design thinking as portals to transforming governance.  In particular she is interested in how we shape public spaces to build and sustain communities.  She is co-author of one book (Transformational Public Service: Portraits of Theory in Practice and editor of two (Government is Us: Public Administration in an Anti-Government Era and Government is Us, 2.0) as well as author and contributor to many articles published in academic and trade journals.  She serves on editorial boards of journals, reviews manuscripts for journals and publishers, and served in various leadership positions in related professional organizations.  Locally, she serves as a member of Thurston County's Park and Recreation Citizen Advisory Board and is an Art Ambassador for the City of Olympia Parks, Arts and Recreation Department, leading waterfront public art tours in the summers.  She also serves as assistant coach for Thurston County's Special Olympics swim team and swim club. 

Larry Geri
Larry has been a member of the faculty at TESC since 1994.  Prior to switching to academia he was an analyst and manager with the U.S. Department of Agriculture, based in Washington, D.C. His primary role was to provide management advice for the Department's plant and animal protection programs in Mexico, and Central and South America.  He has regularly taught the first and second year core courses in the MPA program plus a wide variety of electives, including public policy, energy policy, nonprofit management, grantwriting, organizational development, and international organizations. His primary research interest over the last several years has been how public policy can hasten the adoption of renewable sources of energy.  His other interests include nonprofit management, organizational development, and international organizations.  He is the co-author (with David McNabb) of Energy Policy in the U.S: Politics, Challenges and Prospects for Change and has published journal articles on a variety of topics.  Larry holds a doctorate in public administration from the University of Southern California, along with an MPA from the George Washington University and a BA in Economics from the UW.  Between 2002 and 2006 he was Director of the MPA program. During the 2013-14 academic year he is on sabbatical. Larry received a Fulbright scholarship to travel to Santiago, Chile between August and December 2013 to teach a course on sustainability and perform research on Chile's energy systems.    He is a past president of United Way of Thurston County and provides guidance to many local nonprofits on evaluation, performance measurement and strategic management.  He tries to get outdoors as much as possible in his off hours, preferably with his wife Rachel.
Amy Gould
Amy Gould, Ph.D. is a full time continuing faculty member at TESC and has taught here since 2005. She earned her B.A. in Public Policy and Management from the University of Oregon in 1997; M.S. in Public Affairs from the University of Oregon in 2000; Ph.D. in Political Science from Northern Arizona University in 2005. As a former practitioner of public administration in transportation, her research and publications include management style and leadership, trust within public service, conformity, social differences, public policy, project management, organizational theory and behavior, constitutions, Office of the U.S. President, religion, international relations and development, social science research methods, and gender studies. She serves on the Board of Directors for the American Society for Public Administration, Evergreen Chapter.
Doreen Swetkis
Doreen Swetkis, Ph.D.is a full-time member of the faculty in TESC's MPA program.  With that said, she is currently teaching in Evergreen's undergraduate curriculum and will return to the MPA program in Fall 2014.  Previously, she was a visiting professor at the Maxine Goodman Levin College of Urban Affairs at Cleveland State University (Ohio) and received her doctorate from the Levin College in 2009.  Her dissertation topic examined the relationship between residential property tax abatement programs and change in Ohio's urban neighborhoods. She has taught several courses in urban studies, public administration, and nonprofit administration.  Doreen has several years of experience as a practitioner in the non-profit sector, including serving as the associate director of development & research for a Cleveland fair housing organization.  Doreen is published in the Journal of Genetic Psychology, Congressional Black Caucus Foundation Housing News Service, and the Journal of Public Administration Research & Theory. She is co-author of The 21st Century American City: Race, Ethnicity and Multicultural Urban Life, and author of an article in the text entitled, Policy Makers versus Citizens: Implications of Competing Values when Crafting Public Policy. She sits on the board for Nature Nurtures Farm, a local nonprofit organization.
Michael Lane
Evergreen's MPA Program extends an excited WELCOME to new faculty member, AND 1988 Evergreen Alumnus, Michael Lane, Menominee Nation and his family; Sharon Heta, who is Maori from Aotearoa, New Zealand, their three daughters, and  their 18 month old  grandson.  Michael has been a "boots on the ground" advocate for Indigenous Peoples and self- governance for 36 years.  Michael is currently obtaining his PhD, in Indigenous Studies with Trent University.  He obtained his Masters in Indigenous Studies, with First Class Honors at Te Whare Wananga o Awanuiarangi, New Zealand.  His thesis topic involved:  Indigenous Peoples Self Government, Tribal Sovereignty, Early Treaty Making, Aboriginal Title/Discovery Doctrine, Legal History of Self Government (Canada, New Zealand, and United States).  Michael also graduated from Arizona State University College of Law, in 1994 with a specialty in Federal Indian Law, Juris Doctor.
MPA Adjunct Faculty
Marc Baldwin
Marc Baldwin is Assistant Director, Forecasting and Research for the Office of Financial management for the State of Washington.  He was Governor Gregoire's economic development policy advisor after being an Assistant Commissioner at the Employment Security Department.  He was head of the division that included legislative affairs and the labor market information staff.  He was an assistant director of the AFL-CIO Policy Department in Washington, DC before moving to Olympia.  He has a BA from Oberlin College, an MSc from the London School of Economics, and a PhD from MIT.  He has taught in various capacities at Evergreen, primarily in the MPA core.  He is the father of an unusually bright and creative daughter.
Moroni Benally
Moroni Benally is completing his PhD in Public Policy and Management at the University of Washington. He holds a MPP from BYU and MSPPM from the University of Washington, and a BA from Stanford University in International Relations. He has worked as both an elected official of the Navajo Nation and as policy analyst for the Dine' Policy Institute. His PhD dissertation is titled "Resisting the Illusion of Inclusion: Cooptation in Collaborative Settings."
Larisa Benson (to be added)
Stephen Buxbaum
Stephen Buxbaum, MPA has more than thirty years of management experience in the non-profit and public sectors focusing on community and economic development programs and policy. His background includes extensive work on farmland preservation, sustainable agriculture and water conservation beginning in the 1970's and '80's. He has worked at local, state and federal levels of government both in Washington State and Washington, D.C. As an executive manager for the state of Washington, he oversaw financing of hundreds of affordable housing, community facilities and public works projects. During his career he has managed some of Washington State's most successful grant and loan programs, including the Housing Trust Fund and the Community Development Block Grant program. In 2005, he received a fellowship to attend Harvard University's program for senior executives in state and local government. In 2006, he was appointed to chair the Governor's Interagency Council on Homelessness. Now, in addition to managing his consulting business, he teaches part-time for Evergreen's Masters of Public Administration Program. In November 2009 he was elected to serve on Olympia, Washington's City Council. He was elected by his peers to serve as Olympia's Mayor Pro Tem (Deputy Mayor) from April 2010 to December 2011. He was elected Mayor of Olympia in the 2011 General Election and assumed office on January 3, 2012 (term ending December 31, 2015).
Larry Dzieza
Larry Dzieza, M.P.A in intergovernmental relations.  Mr. Dzieza has been employed with several agencies in the State of Washington including the Office of Financial Management, budget director for the Department of Licensing, the Office of the Chief Information Officer and is currently employed with Office of Administrative Hearings. He has worked on budgets at all levels of government – cities, counties, states, and federal agencies — in both the legislative and executive branches for over 30 years. In Washington D.C. he co-founded FFIS, Federal Funds Information for States a data service that provides data and allocation issues on federal grants to state government. As the Director of Policy for the National Association of State Budget Officers (NASBO), he worked on developing policies for the National Governor's Association regarding the state's fiscal relationship with the federal government. In his training role at NASBO he developed training sessions on a variety of state budget office-related topics, including: federal budgeting, welfare reform, education funding, capital budgeting, health care budgeting, strategic budget planning and computers in state budgeting.  In the 1990's he developed a computerized educational budget "game" allowing player choices in reducing the federal budget deficit featured in an article in the Wall Street Journal. In Washington, he has been a speaker regarding the state's fiscal condition and the imperative of improving productivity and restoring public confidence in government.
Karen Fraser
Washington State Senator Karen Fraser has a wealth of elected official experience in state and local government in Washington State.  At present, she is serving her 21st year as a Washington State Senator, being elected from the 22nd District, the State Capital area.  She chairs the Senate Democratic Caucus, has served 20 years on the Senate Ways and Means Committee, many years on the Senate Rules Committee, and in the past has chaired Senate committees relating to environment, energy, water, parks and recreation, pensions, and more.  Prior to serving in the Senate, she served four years as a State Representative. Before becoming a state legislator, she held elective office in Thurston County for 15 years, including Thurston County Commissioner, and Lacey Mayor and City Council Member.  She has been an active member of a variety of state, regional, and international legislative organizations.  In addition to her own campaigns, she has worked on many local, state, and national candidate campaigns and multiple ballot issue campaigns.  She has received many forms of recognition for her legislative work.  She enjoys helping students broaden their knowledge about, and improve their ability to engage in, legislative and related policy-making processes.  She has a Masters in Public Administration degree from the Graduate School of Public Affairs (renamed Evans School) at the University of Washington.
Emily Lardner
Emily Decker Lardner, PhD, co-directs the Washington Center, a public service center at Evergreen that focuses on helping colleges, community colleges and universities improve the quality of student learning. She has been teaching various forms of academic writing at Evergreen for over 15 years. Prior to working at Evergreen, she taught in the writing program at the University of Michigan. Her research interests lie in two areas–the first focused on how people become more confident and competent writers in their chosen fields, and the second focused on how campuses use learning community programs to promote student success. She has written articles on her own and in collaboration with colleagues for professional journals and academic publications. She has written on topics related to sustainability for and community publications, and occasionally writes poetry. She is co-editor of the online peer-reviewed journal, Learning Communities Research and Practice, and serves on the editorial boards of The Journal of Faculty Development and Numeracy. She currently serves on the Thurston County Stormwater Advisory Board, and has completed the training to become a storm water steward for Thurston County. She served on the City of Olympia's Utility Advisory Committee for several years, and is especially interested in issues of sustainability and community development
Steve Laubacher
Steve is a "Visiting Faculty" and has worked primarily as a "practitioner" in the public, nonprofit, and private sectors.  Steve began his career as a clinician and then progressed from mid-level management to the CEO level.  However, for the past 15 years, he has focused on nonprofit turnaround and has addressed various issues related to: bankruptcy; violations of law; and capacity building.  He has a B.A in Psychology from the University of Dayton; an M.P.A. from the Kennedy School of Government at Harvard University; and a Ph.D. in Public Policy from the University of Houston.  He has taught at the University of Dayton in Ohio and Roosevelt University in Chicago and has strong interests in the role of Board of Directors and related governance issues.  He has also authored publications in nonprofit ethics and policy implementation.  He is looking forward to learning from the Evergreen community and discussions on how to strengthen the nonprofit sector.
Russell Lidman
Russell Lidman Is Professor Emeritus at Seattle University, where he had been Professor and Director, Institute of Public Service, Seattle University.  This Institute offers graduate study in nonprofit and public administration and an undergraduate program in public affairs.  Earlier he held positions as Member of the Evergreen faculty, Director of the Washington State Institute for Public Policy, Academic Vice President and Provost at Evergreen, Human Service Policy Adviser to then-Governor Locke and Assistant Commissioner of the Employment Security Department.  He held Fulbright professorships in Peru and in Ecuador.  As a Fulbright Specialist, he taught public policy in Honduras and in Nicaragua.  He has consulted with Catholic Relief Services and with Nuestros Pequeños Hermanos, an orphanage system in Latin America and the Caribbean.  He holds the MPA from the Woodrow Wilson School at Princeton University and the MS and PhD in Economics from the University of Wisconsin.  Research and publishing: workforce and welfare policy, higher education, corruption, public policy case studies, policy analysis.
Steve Marshall
More than 32 years of national and international business, government, and higher education experience grounded in a firm understanding of teaching methodology. Led worldwide training for Citibank and nationwide training for MetLife. Federally, delivers multi-year leadership and professional development training to the U.S. Departments of Homeland Security and Education, the Federal Bureau of Investigation, and the Pretrial Services Agency for the District of Columbia. Wrote eighteen leadership and professional development courses, and taught employees in the U.S., Australia, England, Hong Kong, India, Indonesia, Korea, Philippines, Poland, and Singapore. Domestic and foreign travel, multicultural experiences, and personal relationships with people of many nationalities have resulted in substantial experience and expertise in working across cultural differences
John McCoy
JOHN R. McCOY, Democrat, represents the 38th Legislative District, which includes the Tulalip, Marysville and Everett communities of Snohomish County. John is Co-Chair of the National Conference of State Legislators Environment Committee and is an active member of the Environmental Management Roundtable, the Labor and Economic Development Committee, and the Communications, Financial Services & Interstate Commerce Committee for the National Conference of State Legislatures.
In the Washington State Legislature, John is Chair of Community Development and Housing and Tribal Affairs committee, Vice-Chair of the Environment Committee and sits on the House Education Committee. John has worked on expanding broadband across the state to get folks connected. He has also pushed to expand Washington's renewable energy portfolio and create incentives for alternative energy, like biomass and solar. John continues to work on making Washington greener and run more efficiently.
John served in the United States Air Force for 20 years, retiring in 1981 with extensive training in computer operations and programming. He worked as a computer technician in the White House from 1982 to 1985. John went on to management in the private sector to continue his career in computer programming and operations. In 1994 he returned to Tulalip to help bring the community into the digital world and build what is now the Quil Ceda Village Business. In 2000 John became General Manager of the Quil Ceda Village Business Park where he retired August 2010.
John and his wife, Jeannie McCoy, make their home in Tulalip. They have three daughters, nine grandchildren, and one great-grandson.
Helen Meyer-Knapp
Helena Meyer-Knapp is a scholar/activist, a leader in  community-based work for peace both locally and nationally. She earned a BA in History at Oxford in the UK, the country of her birth, and an MA in Communications and a PhD in Political Studies in her adopted country, the USA.
An expert on war and peace-making in the modern era, starting with the Cold War, in 2003 she published a book, Dangerous Peace-Making. It centered on case studies of the risks and options in peace efforts in the 1990s and on post war justice and reconciliation.
These days most of her research centers on war, colonization and reconciliation in NE Asia with a special focus on Korea and Japan. She also has an emerging interest in the politics of gun violence, the constitution and slavery in the USA. She presents regularly at academic conferences and her most recent article was published in 2013 in the Japan Social Innovation Journal. In recognition of her work, Helena has been awarded a Bunting Fellowship (at Harvard), a Fulbright Fellowship (at Kyung Hee Graduate School of Peace Studies in Korea) and a HORN fellowship (at Hyogo Prefectural University in Japan).
Helena began teaching undergraduates, particularly older students, at the Evergreen State College, (international relations and political studies) in 1985, and she has been doing courses on Conflict Resolution with graduate students in Evergreen's Masters in Public Administration program for nearly twenty years.
Helena's work takes her away often, to NE Asia, and to the NE in the USA. When she is in Olympia she focuses on tending her garden and on support for  Garden Raised Bounty – food and farming for low income families in South Puget Sound Sound and for GRuB in the Schools, the new program at Olympia High School.
Michael Mucha
Michael serves as the Chief Engineer and Director for the Madison Metropolitan Sewerage District. He has dedicated his 25-year career to working on sustainability issues in local government.
"Building public trust through sustainability" best describes what motivates Michael to get up and go to work every day. He believes that the issues of our time are too complex to tackle alone.   Moreover, the key to public trust is discovering reasons to work together to make a difference.
Michael is a registered professional engineer in three states. He currently serves as Chair for American Society of Civil Engineers Committee on Sustainability. He is also Past Chair for the American Public Works Associations Center for Sustainability, where he was a founding member.
Michael teaches sustainable leadership and decision making as adjunct faculty at Evergreen State College-Olympia and the University of Wisconsin-Madison. He also serves on the Board of Director's for Sustain Dane.
Prior to joining MMSD, Michael served as Director of Public Works for the City of Olympia, the Capital of Washington for eleven years. During his tenure, he worked with others to achieve significant reductions in overall community water consumption, developed actions to adapt Olympia to sea level rise and advanced a bold vision of being a waste free community.
Michael has his BS in Civil Engineering from the University of Wisconsin Milwaukee, his Masters in Public Administration from the University of Washington-Seattle, and completed Harvard University's Senior Executives in State and Local Government program.
In his spare time, Michael volunteers his time for environmental causes, has served as a Big Brother, is learning to play violin and putters around the basement fixing up old Schwinn bicycles.  He lives on the East side of Madison.
Grace O'Conner
Grace O'Connor joins the MPA program in the spring as an adjunct teaching Public Law.  A nearly life-long Olympia resident, she did her undergraduate work at Bates College in Lewiston, ME, where she created an interdisciplinary major across English Literature and Political Science, with a minor in Women's Studies.  She graduated magna cum laude from Gonzaga University School of Law in 2005, where she was a teaching assistant for a second-year Constitutional Law section, president of the Women's Law Caucus, and authored the journal comment, Her Body is a Battlefield: The Applicability of the Alien Tort Statute to Corporate Human Rights Abuses in Juarez, Mexico, 40 Gonz. L. Rev. 503 (2005).  After clerking for a year with the Honorable Bobbe J. Bridge (Ret.) at the Washington State Supreme Court, Grace joined the Washington State Attorney General's Office, representing the Department of Social and Health Services and the Department of Early Learning.  As an assistant attorney general, she advocated for the state in numerous administrative hearings, as well as working with agency staff to draft agency rules, among other duties.  In 2008, Grace returned to the state supreme court to clerk for the Honorable Debra L. Stephens, where she continues to work, assisting Justice Stephens in her decision-making process.  Grace is active in Thurston County's local civil legal aid organization, and enjoys spending time with her husband and two young sons, as well as reading fiction, in her spare time.
Jan Ward Olmstead
Jan Ward Olmstead (Barbareno Chumash), MPA, is a private consultant and adjunct faculty at The Evergreen State College (TESC).  She teaches Health Policy in both the Tribal and general cohorts.  Jan has over 35 years of experience in the public sector with a wide spectrum of experience, including working with diverse communities in health policy and public administration; state, tribal and intergovernmental relations; statewide coordination and community engagement; policy, research, and analysis; strategic planning and performance measures; project management and program implementation; and grant and contract management in public and nonprofit environments.  In her consulting practice, Jan has furthered an interest in indigenous research methodologies and effective integration of Native epistemology in health and public administrative practice.  Among Jan's most recent work, as the lead public health consultant for the American Indian Health Commission (AIHC), she is facilitating the development of a healthy Tribal and Urban Indian communities' framework.  The framework is a comprehensive prevention strategy integrating western knowledge and Native Epistemology (Native Ways of Knowing) with a focus on healthy eating, active living, commercial tobacco free living, and emotional wellness.  It emphasizes culture as a key factor and identifies culturally appropriate strategies throughout the life course used within a Policy, Environment, Systems (PES) change approach to address emotional, social, spiritual, and physical health to reduce risk factors for chronic disease among American Indians and Alaska Natives (AI/AN) in Washington State.  The development is guided by a Tribal and Urban Indian leadership advisory committee and is in partnership with the Washington State Department of Health.  Jan received her B.A. with an emphasis in strategic planning and leadership and her M.P.A. with a concentration in Tribal Governance from TESC.  Her graduate work focused on health policy and building unique Tribal organizational core competencies.

Pam Peters
Pam Peters, MPA has been teaching in MPA programs for over 5 years.  Pam teaches predominately in the areas of Human Resources and Cultural Competence and has taught other MPA curriculum as well.  She has more than 20 years of Human Resources experience with specific expertise in Employee Relations, Training and Development, Recruitment and Talent Management, and Organizational Development.  During her career, Pam has worked for Federal, State, County, City and Tribal Governments which gives her a unique perspective on doing Human Resources Management.  She has also worked as a consultant to Tribes in Human Resources and Organizational Development.  Pam is a citizen of the Pawnee Nation of Oklahoma and currently works as the Human Resources Director for the South Puget Intertribal Planning Agency (SPIPA) located on the Squaxin Island Reservation in Shelton, WA.
Jenny Serpa
Jenny Serpa is joining the MPA program at Evergreen this year as an adjunct faculty. Jenny recently graduated from the MPA program with a Tribal Governance Concentration in 2012, and is returning to teach Tribal Analytical Techniques for Public Service I and II. She has focused on educational systems, access barriers, and health disparities in her education and career pursuits. Jenny has a passion for community-based research and service. She is the co-founder and co-manager of American Indigenous Consultants LLC, a company which offers non-profit start up assistance, non-profit administrative services, and grant writing services for Tribes and non-profits. She has worked at the Seattle Indian Health Board, one of the 34 Urban Indian Health Organizations, and its Urban Indian Health Institute, one of the 12 Indian Health Service Tribal Epidemiology Centers serving the Urban Indian population across the United States. Jenny's keen knack and love of research has earned her a Mary Gates Research Scholarship & Best Honors Thesis at the University of Washington (BA) and the Sue Crystal Fellowship for capstone research (MPA). Jenny is of (Peruvian) Quechua and Scottish descent, who was born and raised in Colorado and has lived in Washington for the last 9 years.
Kris Tucker
Kris Tucker is Executive Director of the Washington State Arts Commission (ArtsWA). First appointed to the position in 1998, she works for the Governor of the State, with an appointed Commission and a staff of 12 to provide programs and services including grants, public art, arts education, training and research. She is especially interested in strengthening state policy and commitment to the arts and heritage, building leadership for the arts, and expanding arts participation across the state. She was one of the founders of the Creative Vitality Index, which tracks how the arts contribute to the creative economy. She was previously Executive Director of the Boise City Arts Commission (1993-1998), Arts & Entertainment editor of the Boise Weekly (1992-1993) and a freelance writer (1978-1993). She holds a BA from Oregon State University and an MA in Whole Systems Design from Antioch University Seattle.
She is a Trustee of the Western States Arts Federation (WESTAF), on the board of the Olympia Artspace Alliance, and is active with the National Assembly of State Arts Agencies.
Ryan Warner
Ryan Warner has an extensive background in public service focusing on issues of transportation, human rights, and the law. He is currently the Statewide ADA Coordinator at the Washington State Department of Transportation. In this role, Mr. Warner focuses on community outreach and involvement, program planning and civil rights compliance issues. Mr. Warner received his Bachelor of Arts Degree from The Evergreen State College in 1996 and his Master of Public Administration from The Evergreen State College in 2006.
MPA Emeritus Faculty
Alan Parker Alan Parker, B.A., Philosophy, St. Thomas Seminary, 1964; J.D., University of California, Los Angeles, 1972. Alan has been Director of Northwest Indian Applied Research Institute since 1999. He was President of American Indian National Bank, 1982-87; Staff Director and Chief Counsel of the U.S. Senate Committee on Indian Affairs, 1977-81 and 1987-91; and he currently serves as one of the lead faculty in the Tribal Governance concentration of the MPA program.
Linda Moon Stumpff
Linda Moon Stumpff   The central focus of her work is the exploration of local and indigenous knowledge and values as they are expressed through participatory governance institutions.  Her work is environmental protection and planning takes a broad focus with international study and practice.  Joining the National Park Service in 1976, she served as a Chief Ranger until 1991 when she moved to the National Forest Service to take on broader duties as a manager and planner.  Linda completed undergraduate work in International Relations and Forestry at the University of California, Berkeley and furthered her studies mid-career earning a doctorate from USC's School of Public Administration and Regional Planning.  Her current work at Evergreen includes writing and editing case studies for the Enduring Legacies Program and working on research in forest and fire ecology.  She continues to publish mainly in environmental journals and she is working on two books.  This fall, she will join an interagency team in Spain that will assist the European Union in developing a plan to protect lands of significant environmental value.